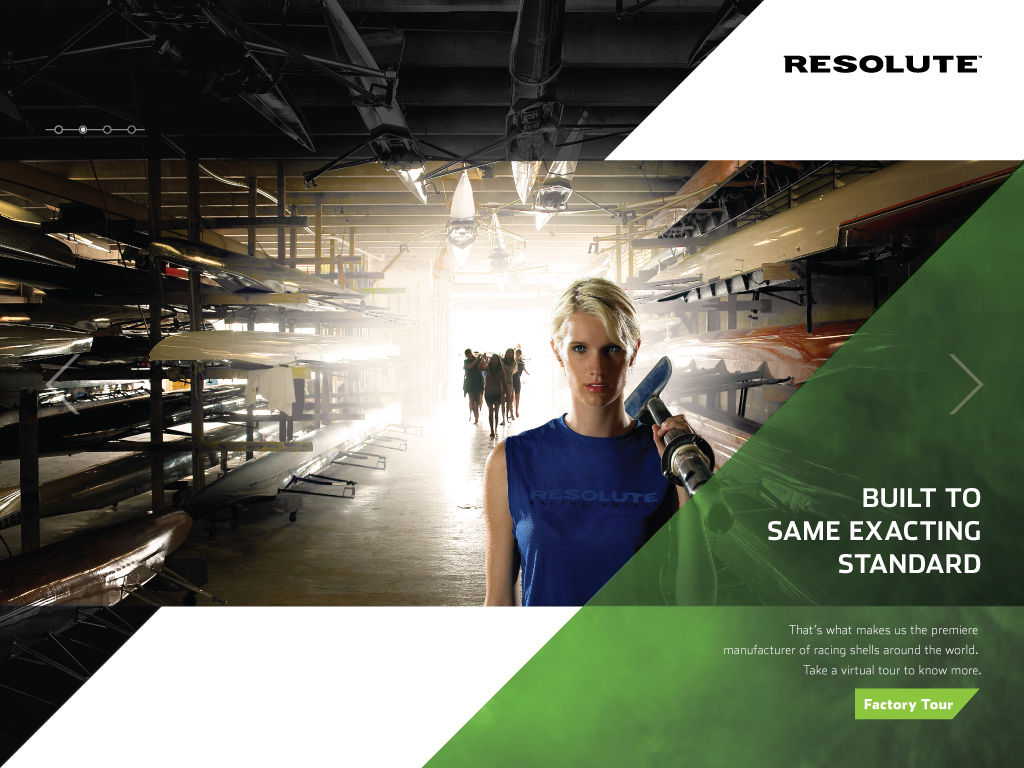 Resolute Racing Shells
I had the privilege to work with the "Ferrari of Crew" for 10 years. These supremely designed and engineered rowing shells are only matched by the talent and dedication of the athletes that row them.
Resolute Rowing Ipad Sales Tool
We designed a tablet based configuration tool for the sales team. Because the cost of actual app development was prohibitive at the time, we created a mobile optimized site that work well with a simple mobile hotspot.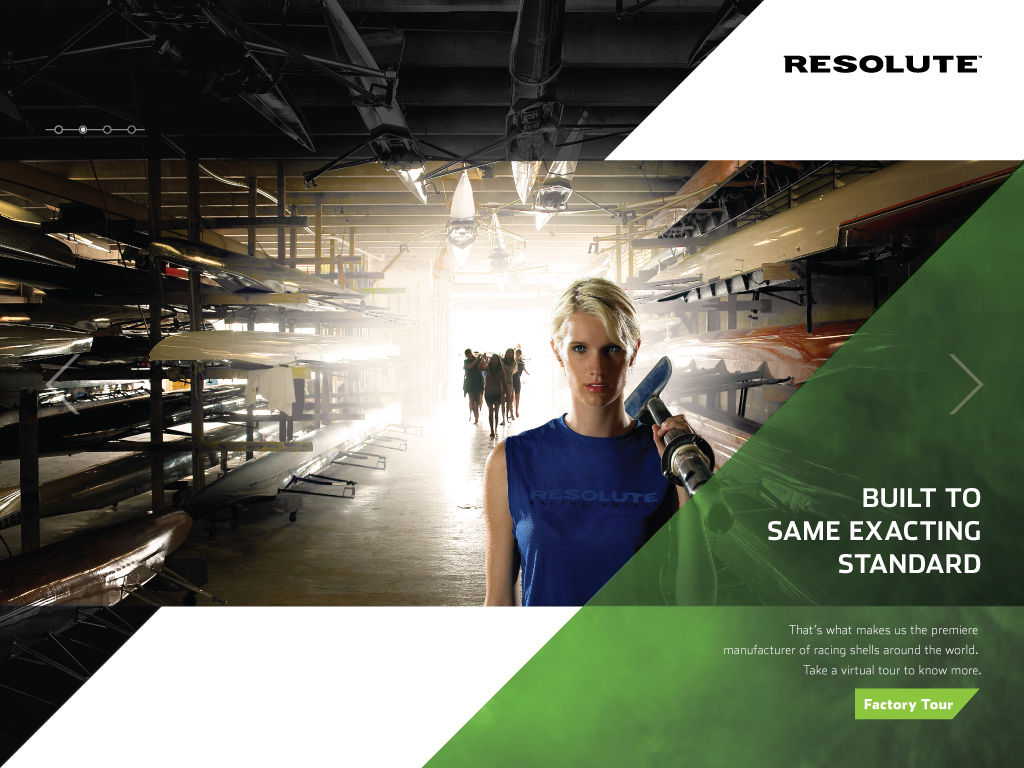 Resolute Racing
We created a series of "hero" images featuring real athletes... except for this gal! As it turned out, she went viral and was featured on many collegiate athletes home screens.
Resolute Racing Ipad Sales Tool
Illumio Smart Wear
A large contract apparel manufacturer was seeking to develop their own line of smart wear for runners and eventually other athletes. We named it, created the identity, consulted on mobile interfaces built a web presence, and ran an SEM campaign to test a variety of concepts with semi-pro runners.
Tantris Yoga Wear
Hip Hop Icon Russell Simmons turned to my team to build a web presence for his new venture.
Tantris Yoga Wear
The line featured an innovative fiber derived from seaweed.
World Seido Karate
I have been practicing this traditional Japanese martial art for over 25 years. This unique system, founded by Kaicho Tadashi Nakamura folds together physical training and discipline with zen mediation. Kaicho's goal was to create "karate for everyone" in order to bring the benefits of his teaching to as many people as possible.
World Seido Karate
Over the years, I've built 2 sites for Seido, created the brand identity and designed countless posters and promotions. I've been very fortunate to collaborate with numerous photographers along the way. As fellow karateka, they've been able to translate the unique spirit of Seido into some amazing images.
General Composites
This boutique carbon fiber enginering and fabrication firm designs and builds a variety of high end Athletic gear for some of the world's best known brands. We created a new identity and web site to help them reach a wider audience.